Let the sun shine in
Adding solar panels to you boat makes so much sense, but it can be hard to know where to start. We can help with everything from adapting your canvas for mounting solar panels to starting from scratch and doing the whole job.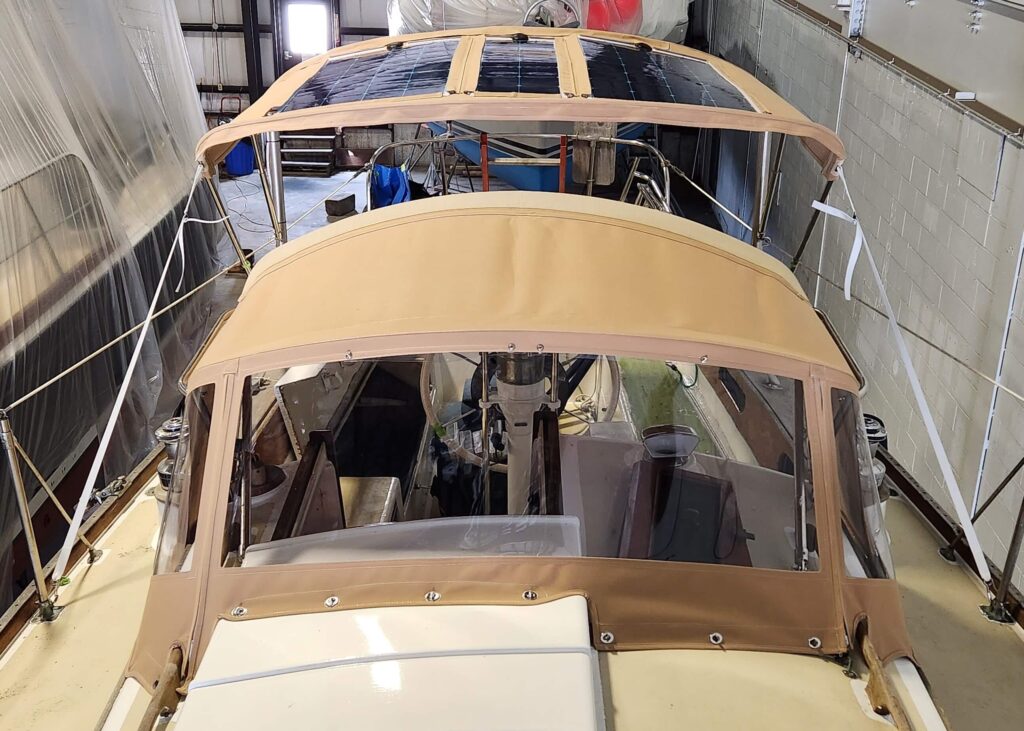 We work with both flexible panels set into your canvas (see above) and rigid panels fixed in stainless steel frames over your canvas (see below) using our unique, patented stainless steel hardware. From the simple to the complex, we do solar.
Since our hardware has maximum flexibility built in, Gemini mounts and struts are fantastic for DIY solar panel installation, too. Please visit Gemini Marine Products for a full overview of our products and the many ways they can be deployed, as well as reviews from our happy customers you can trust. You can even purchase what you need right from the site, and we'll ship it to you same day. Of course you can also phone us for advice and ordering.
So whether we're building your solar project or you are, we've got what you need and we're here to help.
Don't forget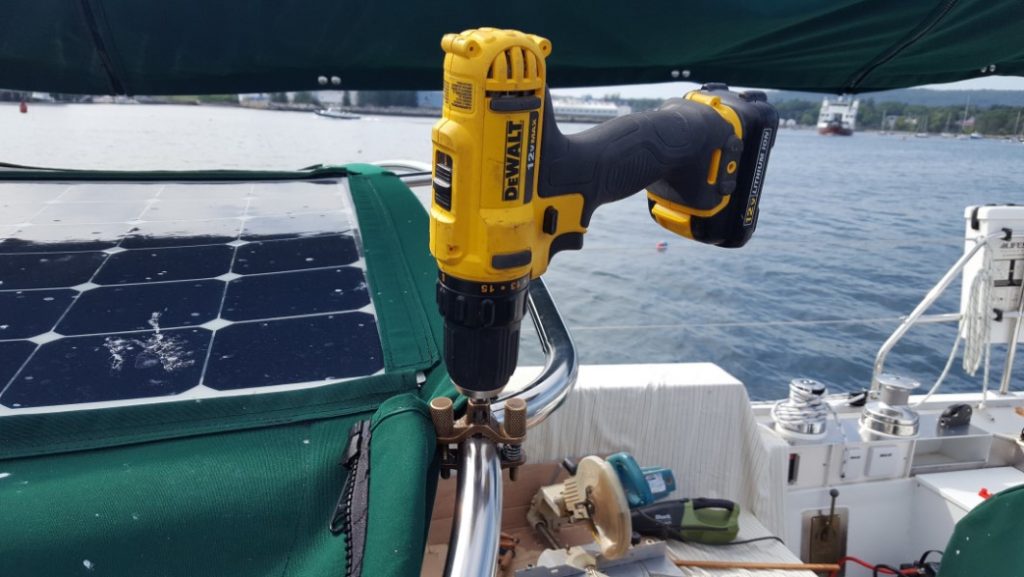 Our DrillSteady makes drilling stainless steel tubing that much easier – even on in place on a moving boat.