Our privacy and cookie policy
Being careful with your data
You should read this policy to understand what cookies are, how we use them, the types of cookies we use (ie, the information we collect using cookies, how that information is used and how to control your cookie preferences) and what we will not do with your data.
We provide the option to consent to cookies being used, manage your preferences and withdraw your consent at any time as required by the EU's General Data Protection Regulation (EU GDPR – an opt-in law) and the California Consumer Privacy Act (CCPA – and opt-out law) (read more below). You can also learn more about who we are and how to contact us.
Gemini Marine Canvas does not sell data lists. We DO use a variety of electronic tools to help us track our performance, improve our products and serve you better. Using these tools can mean some of the data you give us is transferred to electronic companies like Google, which may legally constitute a "sale" of that data under some new data protection laws, notably under the "Do not sell my data" provisions of the CCPA. It is this use of data that we discuss here.
Your consent applies to the following domains: www.geminicanvas.com

What are cookies?
Cookies are small text files that are used to store small pieces of information. The cookies are stored on your device when the website is loaded on your browser. These cookies help us make the website function properly, make the website more secure, provide better user experience, and understand how the website performs by analysing what works and where we need to improve.
How we use cookies
As with most online services, our website uses cookies first-party and third-party cookies for a number of purposes.
The first-party cookies are mostly necessary for the website to function properly. They do not collect any of your personally-identifiable data.
The third-party cookies used on our websites are used mainly to understand how the website performs and how you interact with our website, to keep our services secure and to provide you with a better user experience, including to help speed up your future interactions with our website.
We disclose potentially personally-identifying and personally-identifying information only to those of our employees, contractors and affiliated organizations that (i) need to know that information in order to process it on our behalf or to provide services available at our websites, and (ii) that have agreed not to disclose it to others. Some of those employees, contractors and affiliated organizations may be located outside of your home country; by using our websites, you consent to the transfer of such information to them.
We will not rent or sell (ie, accept payment for) potentially personally-identifying and personally-identifying information. We only use your data to improve our business.
Other than to its employees, contractors and affiliated organizations, as described above, we disclose potentially personally-identifying and personally-identifying information only in response to a subpoena, court order or other governmental request, or when we believe in good faith that disclosure is reasonably necessary to protect the property or rights of Gemini Marine Canvas and Marine Products, third parties or the public at large.
If you are a registered user of our website or have supplied your email address consenting to contact from us, we may occasionally send you an email to tell you about new features, solicit your feedback, or just keep you up-to-date with what's going on with us and our products. We expect to keep this type of email to a minimum.
If you send us a request (for example via a support email or via one of our feedback mechanisms), we reserve the right to publish it in order to help us clarify or respond to your request or to help us support other users. We takes all measures reasonably necessary to protect against the unauthorized access, use, alteration or destruction of potentially personally-identifying and personally-identifying information.
Types of cookies we use
Essential: Some cookies are essential for you to be able to experience the full functionality of our site. They allow us to maintain user sessions and prevent any security threats. They do not collect or store any personal information. For example, on our ecommerce site these cookies allow you to add products to your basket and checkout securely.
Statistical: These cookies store information like the number of visitors to the website, the number of unique visitors, which pages of the website have been visited, the source of the visit, and so on. These data help us understand and analyze how well the website performs and where it needs improvement.
Marketing: We advertise our products and services, and we use cookies help us keep track of the efficiency of these ad campaigns. The information stored in these cookies may also be used by the third-party ad providers to show you ads on other websites on the browser as well.
Functional: These are the cookies that help certain non-essential functionalities on our website including embedding content like videos or sharing contents on the website on social media platforms.
Preferential: These cookies help us store your settings and browsing preferences, like language preferences, so that you have a better and more efficient experience on future visits to the website.
In fact, the software that enables you to control your cookie preferences and consents uses cookies like:
| Cookie | Description |
| --- | --- |
| cookielawinfo-checkbox-necessary | This cookie is set by GDPR Cookie Consent plugin. The cookies is used to store the user consent for the cookies in the category "Necessary". |
| cookielawinfo-checkbox-non-necessary | This cookie is set by GDPR Cookie Consent plugin. The cookies is used to store the user consent for the cookies in the category "Non Necessary". |
| test_cookie | |
| viewed_cookie_policy | The cookie is set by the GDPR Cookie Consent plugin and is used to store whether or not user has consented to the use of cookies. It does not store any personal data. |
We use Google Analytics and Google Ads to collect information that helps us improve our website and other services. You can read further information about how Google uses information. Our ecommerce is driven by Shopify software, and you will see this if you visit our sister site GeminiProducts.net. If you do visit that site, and depending on how you use it and what you tell us, we may collect your name, address, email address or IP address through our cookies. We do not collect data unless we need it or you give it to us. We do not share your personal information with anyone except to comply with the law, develop our products, or protect our rights.
How our website visitors can control cookie preferences
The EU GDPR requires us to provide EU visitors to this website the option to accept (opt in to) our use of cookies and to be able to manage that consent during their visit.
The CCPA requires us to provide California visitors to this website the option to reject (opt out of) the use of cookies and to be able to manage that consent during their visit.
We respect everyone's privacy, so we offer all our website visitors a way to opt in or out of cookies at any time.
Visitors deciding to change cookie preferences during a browsing session can click on the "Cookie consent" tab on the lower part of your screen. This will display the consent notice again enabling you to change your preferences or withdraw your consent entirely.
Browsers also provide different methods to block and delete cookies used by websites. You can change the settings of your browser to block/delete the cookies. To find out more out more on how to manage and delete cookies, visit wikipedia.org, www.allaboutcookies.org.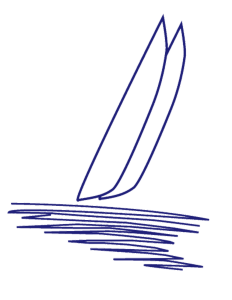 Simply elegant. Simply effective. Simply better.