Marine upholstery
Practical luxury
Make the most of your space
Outdoors
Cushions, covers, helms, benches and deck furniture upholstery
We offer a wide variety of high-quality UV stable fabrics and marine vinyls like Sunbrella, Top Gun, SeaMark and Serge Ferrari Stamoid. We also offer a selection of open- and closed-cell, reticulated and memory foams, as well as the guidance you need to get exactly what you want.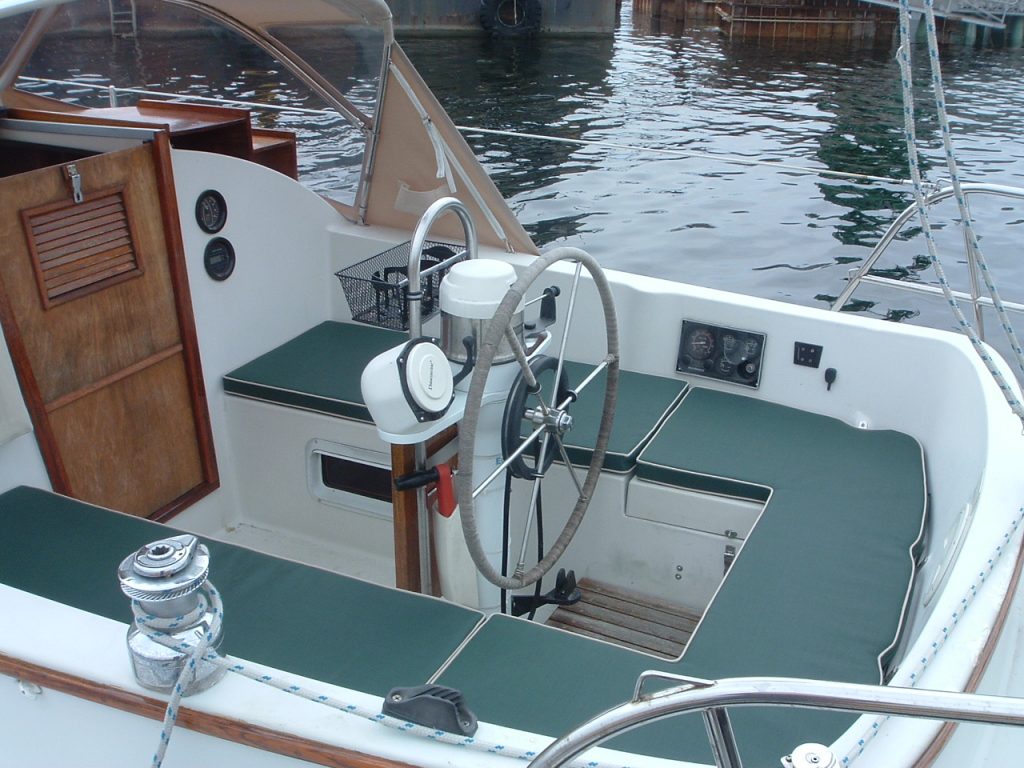 Indoors
Dinettes, banquettes, berths and cushions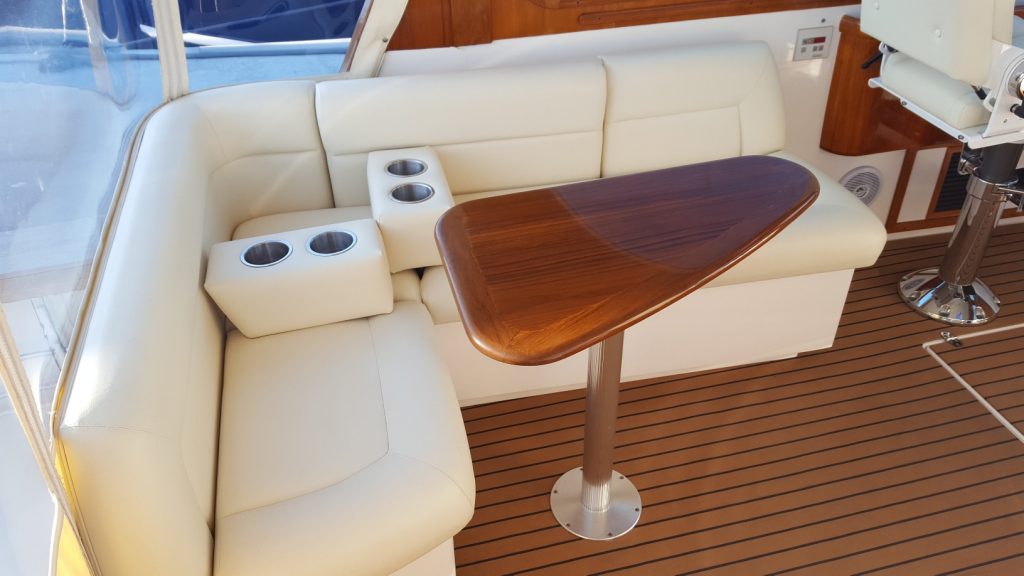 Sleek and modern or soft and traditional, we'll create furniture you'll look forward to almost as much as sailing. Choose from hundreds of fabrics, leathers and suedes in a host of colors, textures and finishes. We'll guide you to the best foams and finishing touches, too, so the upholstery in your boat interior will be beautiful, long-lasting and, above all, comfortable for you and your guests.